Hair Removal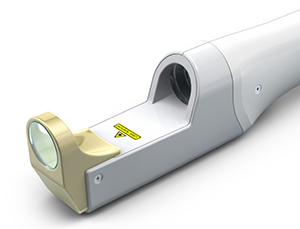 Why is Hair Removal done?
Unwanted hair is a common problem affecting both men and women. Conventional hair removal techniques such as waxing, threading, bleaches and depilatory creams offer only a temporary solution for unwanted hair. Laser hair removal treatment can be used to permanently treat and remove unwanted hair from the body.
What is Cutera Excel HR?
Developed by the innovative leader in aesthetic laser technology, excel HR™ laser hair removal system provides advanced premium hair removal solutions for every skin type. Combining a new high-power 755 nm Alexandrite laser, and CUTERA's proven long-pulse 1064 nm Nd:YAG laser, coupled with the superiority of sapphire contact cooling, excel HR redefines modern laser hair removal. This makes excel HR laser system an effective, safe and comfortable option for laser hair removal for the 21st century.
How does Cutera Excel HR work?
Laser hair removal uses light energy from a laser to remove unwanted body hair by heating the hair follicle and damaging it to prevent hair regrowth. It is a very popular non-surgical cosmetic procedure.
How do you prepare for the Cutera Excel HR procedure?
In preparation for the procedure 2-3 days before the procedure you should shave the area, avoid plucking your hair, avoid bleaching, and avoid tanning.
How is the Cutera Excel HR procedure performed?
Before the procedure, the problem hair is trimmed to a few millimeters above the surface of the skin. You are given special goggles to protect your eyes from the laser beam. A cold gel or a special cooling device attached to the tip of the instrument is used to protect and help the laser light to penetrate into the skin. The Cutera hand-piece is then placed over the area and the light pulses are emitted. Depending on the size of the area to be treated the procedure may last a few minutes to an hour.
What aftercare is needed after the Cutera Excel HR procedure?
Specific instructions will be provided following the Cutera Excel HR procedure. General aftercare guidelines include avoid irritating skin products, sun protection, and gentle skin care.
What are the risks associated with the Cutera Excel HR procedure?
As with all corrective procedures, the Cutera Excel HR procedure may be associated with certain side effects such as itching, redness and irritation in the area of treatment for up to few hours after the treatment.
What are the benefits of the Cutera Excel HR procedure?
The main advantages of the laser system include:
Fast removal of hair
Short duration of procedure
Immediate recovery
Permanent results
Painless